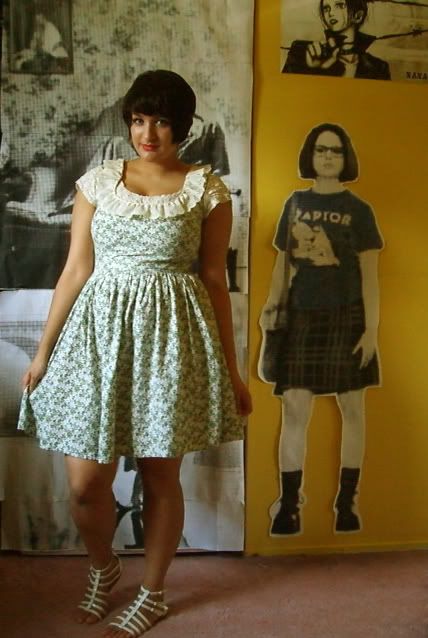 (dress: from mandee's, then shortened and customized by me, lace shirt: thrifted, sandals: wet seal)
I spent the day with some awesome pallies, I visited my friend Julia Goolia and planned a picnic for monday, a fancy dress or whatever picnic (meaning we can wear a fancy dress, or whatever we want, like my godzilla kigurumin perhaps...).
Then I went to my friend Zach's house and watched Ratatouille with some lovely folk, sat on farting chairs, set spiders aflame (James!), and played Buzz Word, as I failed miserably.

all in the sweltering heat!