(dress: by chocochip cookie, tee and hairbow: f21, shoes: charlotte russe, bear purse: handmade)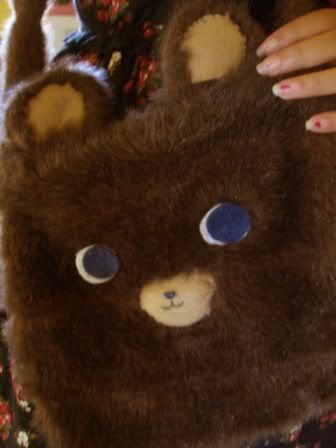 (purse close up)
When I first made this purse and brought it to school, everyone was really creeped out because it looked like I skinned a bear and made a bag out of it. Now I love it even more.
Spent much of the day goofing off and in a drowzy daze because I stayed up late. For no reason at all I felt like making this video:





there's something a little abnormal about me.